We Buy Houses In Phoenix, AZ
Sell Your House In Phoenix To Us And Pay No Agent Fees, No Repairs, 100% FREE! Find Out How Our Home Buying Process Works!
---
The Easiest Way To Sell Your Phoenix House Fast For Cash 
The easiest way to sell your house fast for cash in Phoenix is to work with a cash home buyer like us. At Quick Sell Homes AZ can make you an offer on your home within 24 hours and close the deal in as little as one weeks. You may not get as much money as you would if you sold your Phoenix, AZ home on the open market, but you will get a guaranteed sale and you won't have to deal with the hassle of showings and repairs.
We keep our process fast, convenient & simple.
Here are the benefits of a fees and commission-free experience with our services. By choosing us, you'll access a hassle-free and obligation-free process. There are no hidden charges, just transparent, cost-free assistance. 100% Sure.
We are #1 Company That Buy Houses for Cash in Phoenix, AZ
What are the benefits of selling your Phoenix, AZ house directly to Quick Sell Homes AZ?
We are a reputable company specializing in the swift acquisition of properties for cash. With a commitment to providing hassle-free solutions, we offer homeowners a convenient way to sell their Phoenix houses without the complexities of the traditional real estate market. Our team of experienced professionals understands the urgency of your situation and can close deals rapidly, often within days.
Whether your property is in pristine condition or requires repairs, we are ready to make a fair, all-cash offer. We prioritize transparency, ensuring you have a clear understanding of the process. Choose us for a seamless, stress-free home-selling experience.
Our offer stands as a hassle-free deal with No Fees, Commissions, or closing Costs! It's a 100% Cash Offer, ensuring you save thousands without any additional expenses!
Or give us a call at 480-442-1874 to chat with us over the phone
"Selling a Phoenix, AZ house can be a daunting task, but Quick Sell Homes AZ made it a breeze. They offered a competitive cash price for my property, and the entire transaction was completed quickly and professionally."
Nicol
We Buy Houses Phoenix In ANY Situation
Fast Closing Is Available – As Little As 7 Days
Our company, based in Phoenix, offers a unique solution for homeowners in any situation. Whether you're facing foreclosure, dealing with extensive repairs, or simply need to sell your house quickly, we're here to help. We buy houses in Phoenix under any circumstances, providing a hassle-free and fast closing process that can be completed in as little as 7 days.
Our dedicated team understands the challenges homeowners face and strives to provide a seamless experience. We offer fair, competitive offers, allowing you to sell your property without the stress of traditional real estate transactions. When you choose us, you gain peace of mind knowing your house sale is in capable hands, and you can move forward with your life swiftly and efficiently.
If are you facing any situation given below.. . ..just contact us right now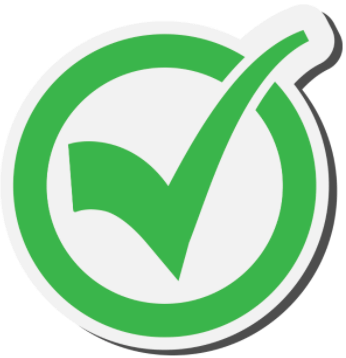 Avoiding Foreclosure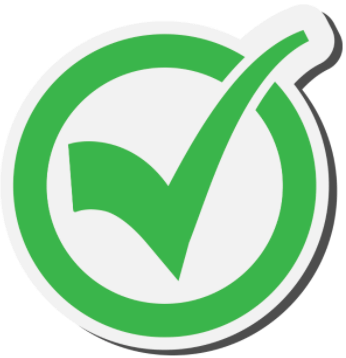 Mold, Water, Fire Damage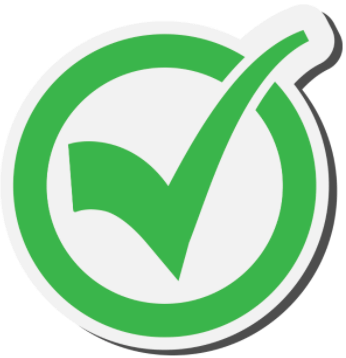 Elderly In Need Of Assisted Living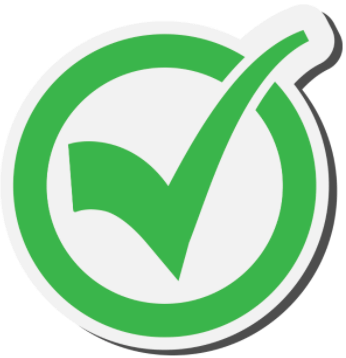 Extensive Repairs Needed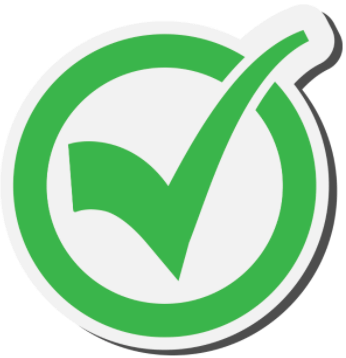 Sell Old House To Buy A New Place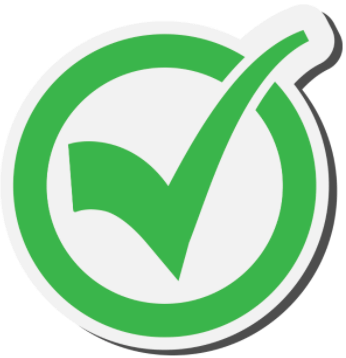 Sell Your House Without Listing It
How Do We Buy Houses For Cash Phoenix?
Sell Your House Fast In 3 Simple Steps
Contact Us
Just Fill out the form and get your cash offer fast.
Get Your Cash Offer
We buy AS-IS, No need to make any repair
Get Your Cash!
Choose your closing date and get cash for your home!
The first step is to reach out to our team. You can contact us via phone, email, or through our website. Our experienced professionals are ready to assist you at every step of the way. We understand that selling a house can be stressful, so we're here to make the process as simple as possible.
If you choose to accept our cash offer, you can expect a quick closing process. We work on your timeline, so you can receive your cash in as little as a few days. There's no need to deal with the uncertainties of the traditional real estate market or wait for financing approvals. We buy houses for cash, ensuring a seamless and stress-free experience for sellers in Phoenix.
Or give us a call at 480-442-1874 to chat with us over the phone
No Realtors Fees, No Repairs, No Closing Costs
---
Want to Sell Your House Without a Realtor in Phoenix?
Selling your house without a realtor in Phoenix, AZ can be a viable option for those looking to maximize their profits and maintain control over the process. By going the "For Sale By Owner" (FSBO) route, homeowners can save on hefty commissions typically paid to real estate agents. To succeed, careful planning is essential. Begin by setting a competitive and realistic price, supported by a thorough market analysis.
Next, invest in professional-quality photographs and create an appealing listing. Be prepared to handle inquiries, showings, and negotiations personally. While FSBO can save money, it requires time, effort, and legal knowledge. It's a path worth considering for those who are up for the challenge.
"Their assistance in selling my Phoenix house quickly was invaluable. The process they provided was remarkably straightforward and hassle-free, making it a breeze to navigate. Their expertise and support were instrumental in achieving a swift and stress-free sale."
Smith Johns
Want To Sell Your House Fast In Phoenix For Cash?
We will buy your house as is for cash. Sell your house without making any reparis. Schedule in a strategy session below.
Or give us a call at 480-442-1874 to chat with us over the phone
Do You Need To Sell Your House in Phoenix, AZ
Assess Your Current Financial Situation: Consider whether your financial circumstances require you to sell your house in Phoenix. If you're facing mounting debts, job loss, or unexpected expenses, selling your home could provide the financial relief you need to regain stability.
Market Conditions: Keep an eye on the real estate market in Phoenix. If property values are on the rise and demand is high, it could be an opportune time to sell. Conversely, if the market is sluggish, selling might be more challenging, and you may need to weigh your options carefully.
Maintenance and Repair Costs: Assess the condition of your home. If it requires costly repairs or regular maintenance that you can't afford, selling might be a prudent decision. Selling can free you from the burden of ongoing expenses and provide funds for a new, more manageable property.
Investment Objectives: Consider your long-term financial goals. If your house in Phoenix is part of your investment portfolio, you may want to sell it to realize a profit or redirect your investment elsewhere. Weigh the potential returns from selling against holding onto the property for a longer period.
Sell My House For Cash Phoenix, AZ
No Need To Clean Or Make Repairs!
In Phoenix, we genuinely commit to buying houses as-is – no repairs or renovations needed. Expect a fair offer and a seamless process, regardless of your property's condition. Trust us for a straightforward, transparent home-selling experience.
A Quick Way To Sell Your House In Phoenix
Fair Cash Offer
This offer is typically based on the property's current market value, condition, and other relevant factors. It ensures a straightforward and hassle-free transaction for both parties involved.
Easy Home Sale
Our streamlined approach, experienced team, and personalized solutions ensure a stress-free experience. We prioritize your convenience, helping you navigate the complexities of real estate effortlessly and efficiently, from listing to closing.
We Buy Houses As Is
Our company offers a hassle-free solution for homeowners looking to sell their properties. We genuinely purchase houses in their current condition, sparing sellers from the burden of repairs or renovations. This stress-free process ensures a smooth and convenient transaction, providing peace of mind to homeowners.
Sell Without Repairs
Our service eliminates the hassle of repairs when selling your Phoenix house. We purchase homes in their current condition, sparing you the time and expenses of renovations. You can sell your house as-is, without the need for any alterations, making the process convenient and stress-free.
Fast Cash Sale
Unlock quick cash by selling your Phoenix house instantly. Say goodbye to lengthy listings and negotiations. Our streamlined process ensures a fast, hassle-free sale, providing you with the financial freedom you need. Don't wait; secure your immediate cash sale today and move forward with confidence.
No Cleaning Necessary
When selling your Phoenix house to us, there's no need to worry about cleaning or repairs. We buy homes in their current condition, as-is. Save time and money by avoiding the hassle of cleaning and fixing up your property. Sell with confidence, knowing we'll take care of it all.
We'll Do Our Very Best To Bring You An Offer That Works.
---
Sell Your House And Walk Away
If you find yourself in Phoenix with the decision to sell your home, you're embarking on a significant journey. Whether you're moving to a new location, downsizing, or seeking a change, selling your house can be a trans-formative experience.
The first step is to evaluate the local real estate market in Phoenix. Understanding current market conditions, property values, and recent sales can help you set a competitive price for your home. Consider enlisting the services of a local real estate agent who possesses in-depth knowledge of the area.
Once you've determined the asking price, it's time to prepare your home for sale. This might involve decluttering, making minor repairs, and staging your property to showcase its best features.
When offers start rolling in, negotiate wisely, keeping your financial goals in mind. Your real estate agent can be a valuable resource during this process.
Ultimately, selling your Phoenix house can provide you with the opportunity to start fresh and embark on a new chapter in your life. With careful planning and the right guidance, you can confidently walk away from your current property and into a brighter future.
---
So How Do I Sell My Home For Cash In Phoenix?
Imagine not worrying about repairs, cleaning, open houses, closing costs, or real estate agent commissions. Sell your house to Quick Sell Homes AZ is your quickest and easiest solution.
There's an easier way. Receive a cash offer and be done!
Or give us a call at 480-442-1874 to chat with us over the phone
Areas We Buy Houses
---